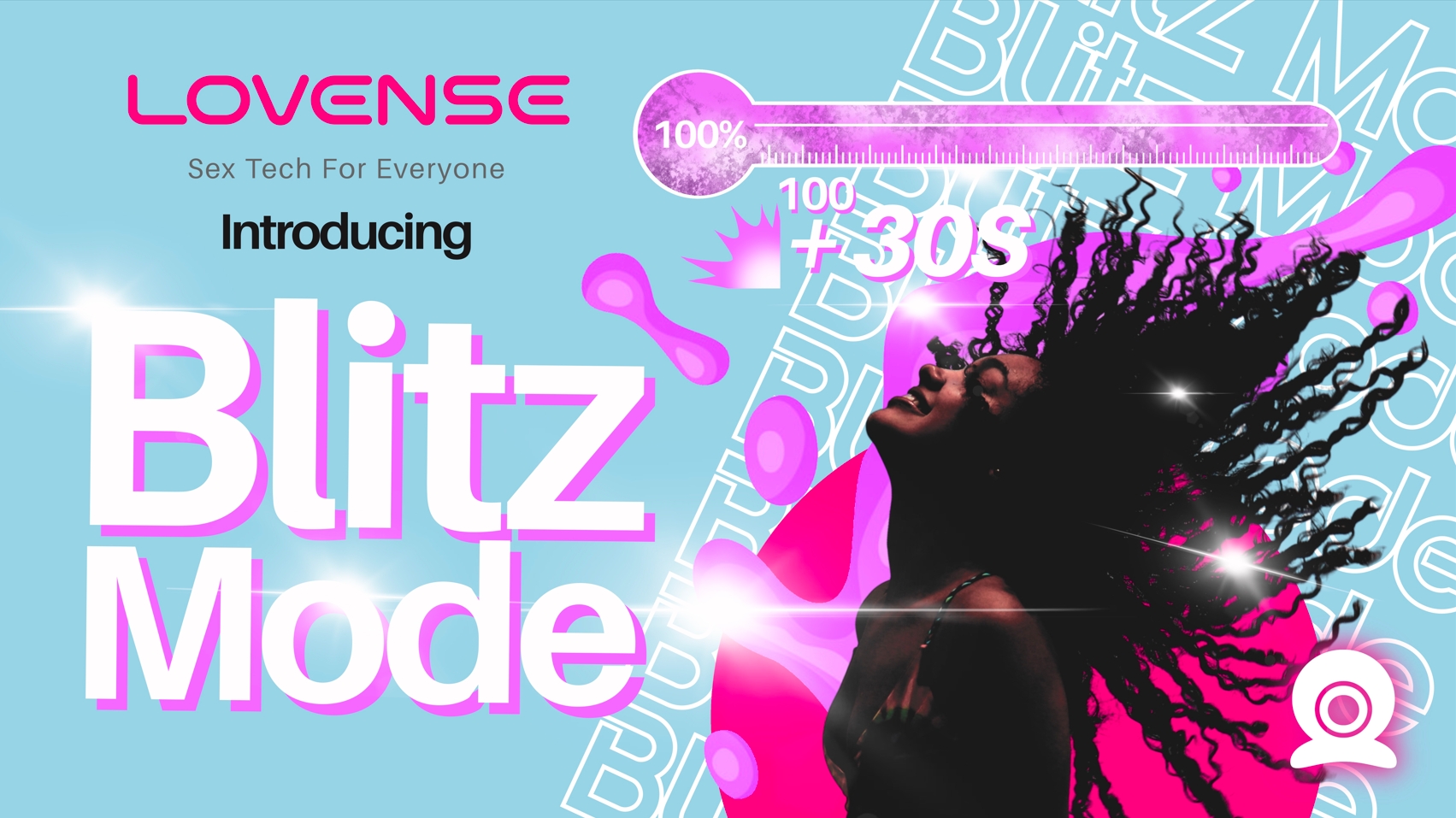 Introducing Blitz Mode: The New Cam Extension Feature That Will Add Excitement to Your Summer
Discover our latest Cam Extension feature and let your fans enjoy a bombastic show
At Lovense we are continuously adding new features, games, and cool surprises to our Cam Extension to provide you and your audience new and exciting experiences. We know trying new (and totally FREE) features can motivate viewers to tip more during cam shows and we are here for it!
What is Blitz Mode?
Blitz Mode is a unique progress bar that tracks audiences' tips, visually guiding the audience to accomplish a tip milestone together. The Crit Rate reflects the uncertainty of a critical hit bonus, which makes tippers even more motivated to compete with each other and reach the ultimate tip goal.
The Crit Rate is an effective way to boost the frequency of tips in your room. This is because when viewers tip less often, the Crit Rate will decrease as well, making it even more important to keep those tips coming. Once the Crit Rate reaches 100%, your room will enter into a Frenzy Mode, causing the progress bar to break and triggering 30 seconds of intense toy vibrations that will leave your viewers ecstatic.
After an exhilarating Frenzy Mode, you can reset the progress bar to a Crit Rate of 5 - 30% for the next tipping round and get ready to amp up the excitement all over again!
How to Configure Blitz Mode on Stream Master and Cam Extension
Step one: Download and install the

Lovense

Connect App on your PC or phone to connect your toy
If you have aLovense USB Bluetooth Adapter, download the Windows version.
If you have a Mac and want to connect directly to it, download the Mac version.
Otherwise, download the Android or iOS version.
Step two: Connect your toy
Quickest way to connect: Use Lovense Connect on your phone to connect the toys and scan the QR code on your computer for a fast setup. Now you will be able to see all your toys on the Stream Master/Cam Extension interface.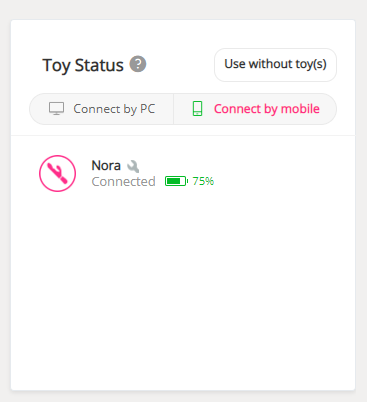 Step three: Select and configure Blitz Mode
Go to the Rules section and find the Advanced Gameplay section on top. You can find Blitz Mode there and are able to watch a video tutorial as well as edit and save the configuration.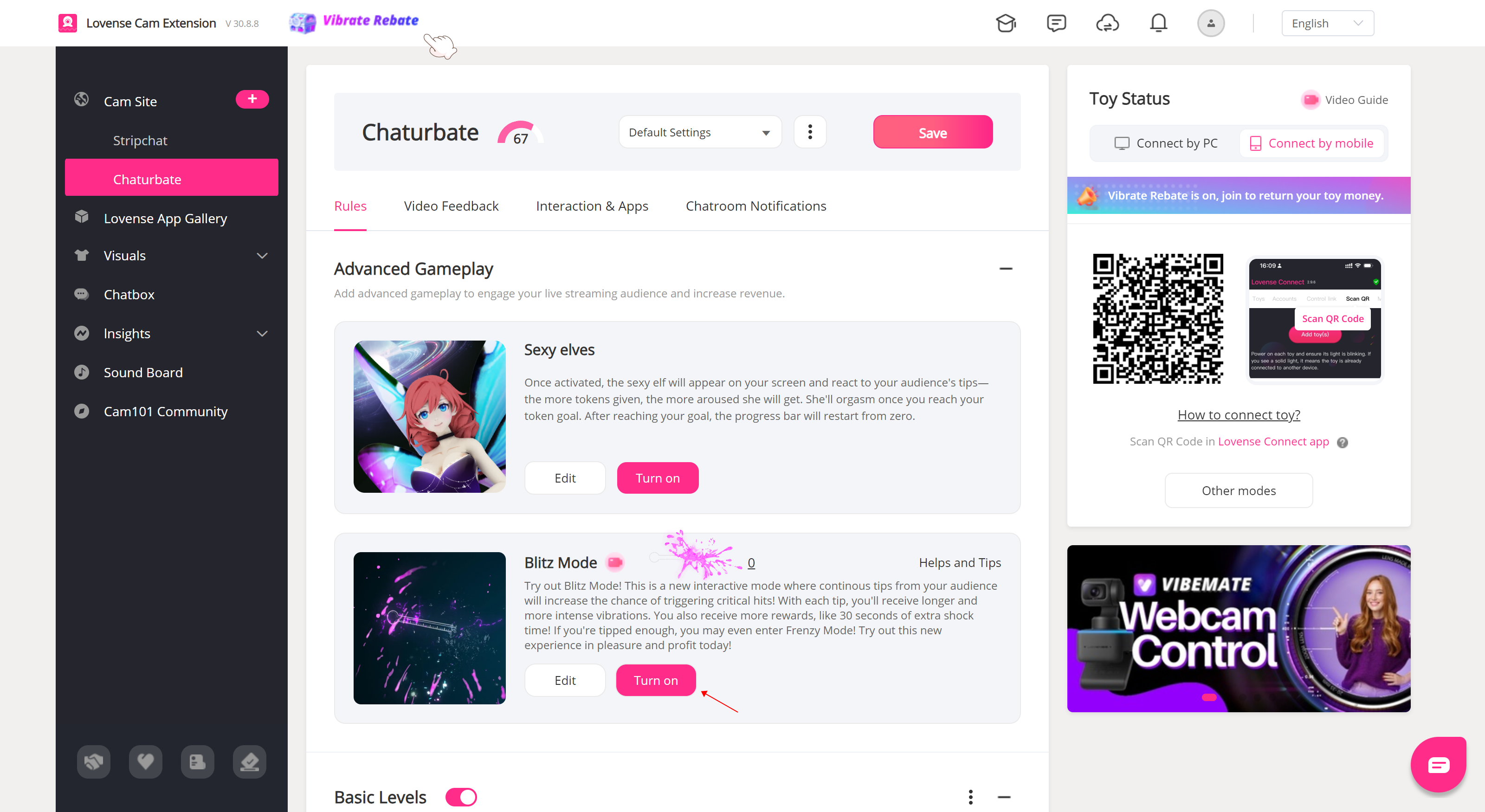 In this section, you can select the number where the progress bar will restart (between a 5 to 30% Crit Rate) for the next tipping round.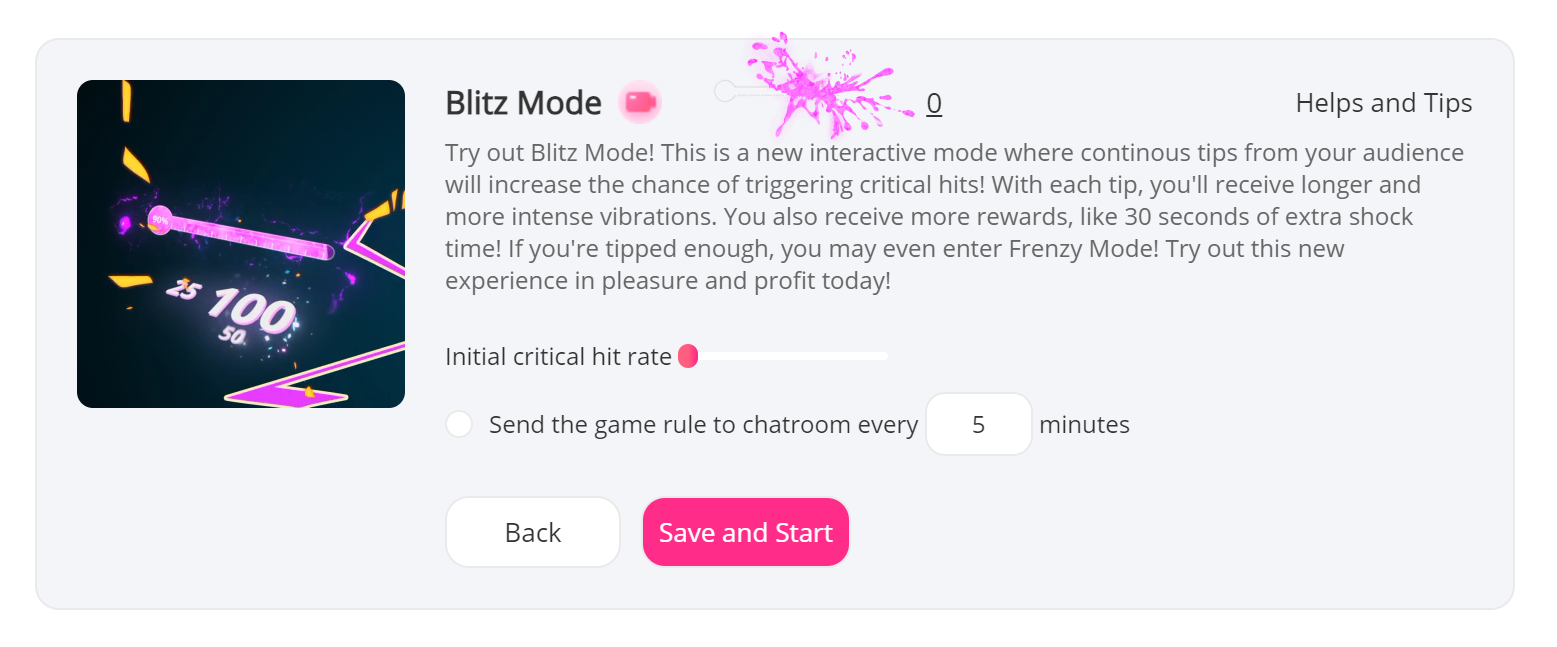 Once you have selected these parameters, don't forget to click Active. Now you are ready to go!
Note: Blitz mode is currently only compatible with Chaturbate, Stripchat, Camsoda, Bongacams, Cam4 and Myfreecams.
Final tip: Don't forget to review all our Cam101 updates on new features we are including in the Cam Extension and Stream Master, including seasonal minigames and other activities.