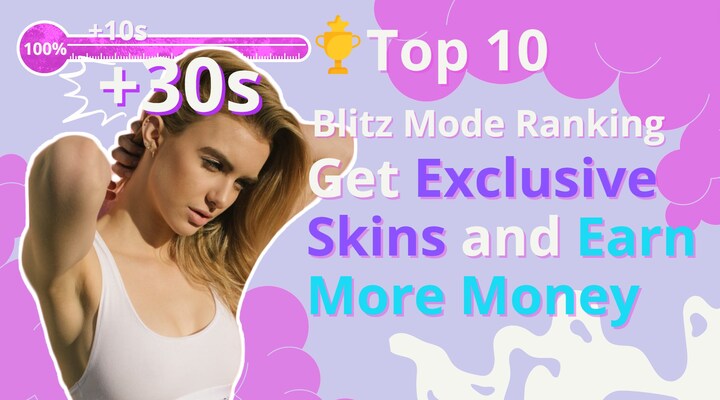 Get Exclusive Skins and Earn More Money at the Top of the Blitz Mode Ranking
Blitz Mode is an exciting function that helps models increase their earnings. The top 10 models can also win exclusive Blitz Mode skins-- read on to learn about Blitz Mode and how to boost your earnings and engagement!
We're here to introduce you to an exciting feature - Blitz Mode! With Blitz Mode, you'll be able to increase the chances of receiving tips from users, thereby boosting your earnings and enhancing interaction with your audience. What's even more thrilling is that the top 10 models in the rankings can win exclusive skins in Blitz Mode! Let's explore the gameplay, mechanics, and how to increase your earnings and engagement.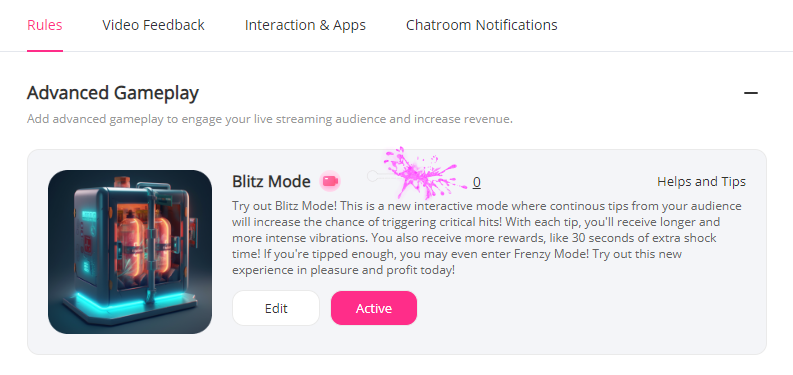 In Blitz Mode, there is a chance to trigger a critical hit when you receive a tip during your stream. Each tip increases the critical hit rate, and consecutive tips further enhance the chances of a critical hit. With each tip, you'll receive longer and more intense vibrations. This means you'll have more opportunities to enjoy the additional excitement and rewards brought by tips, and your viewers will become more excited and willing to give more tips!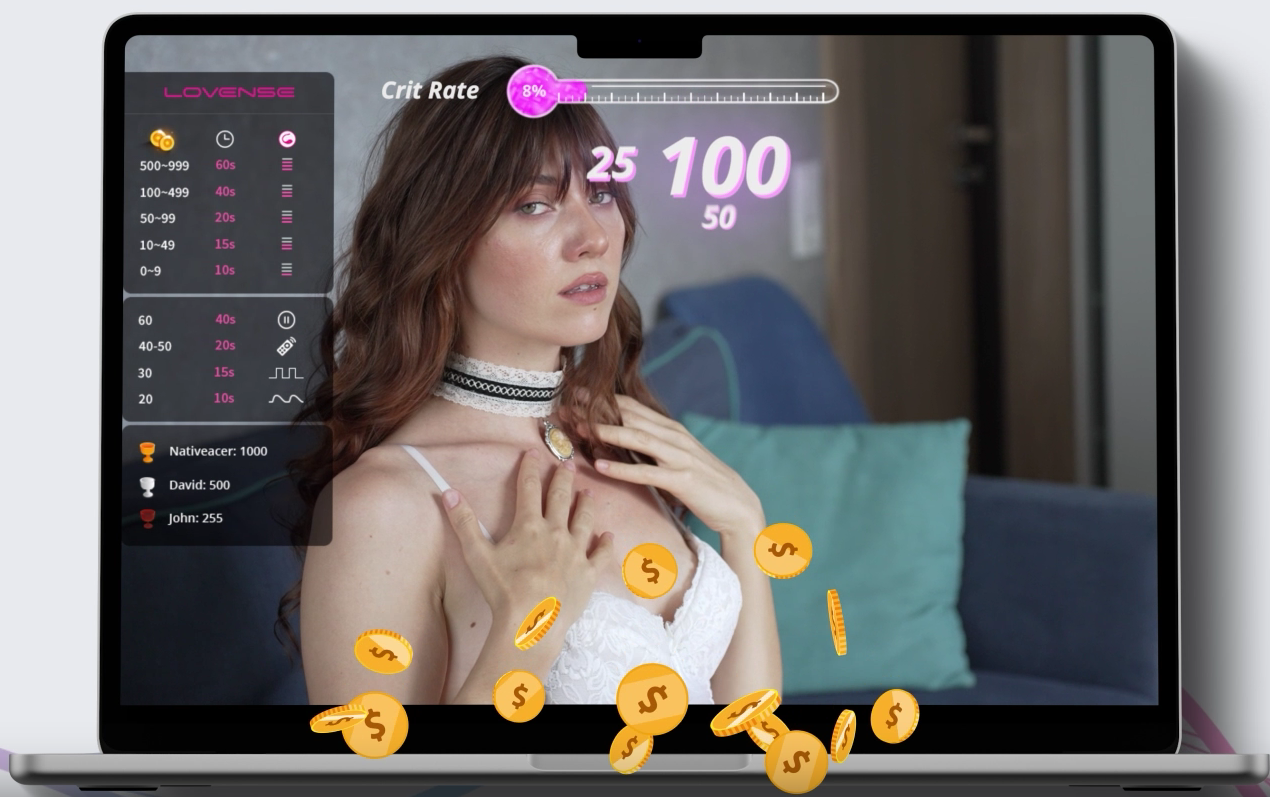 The critical hit rate is represented by a bar, displayed in a visually intuitive way. When the bar is full, if a viewer tips enough, it may trigger Frenzy Mode— a 30-second-long vibration with a unique visual effect on the bar.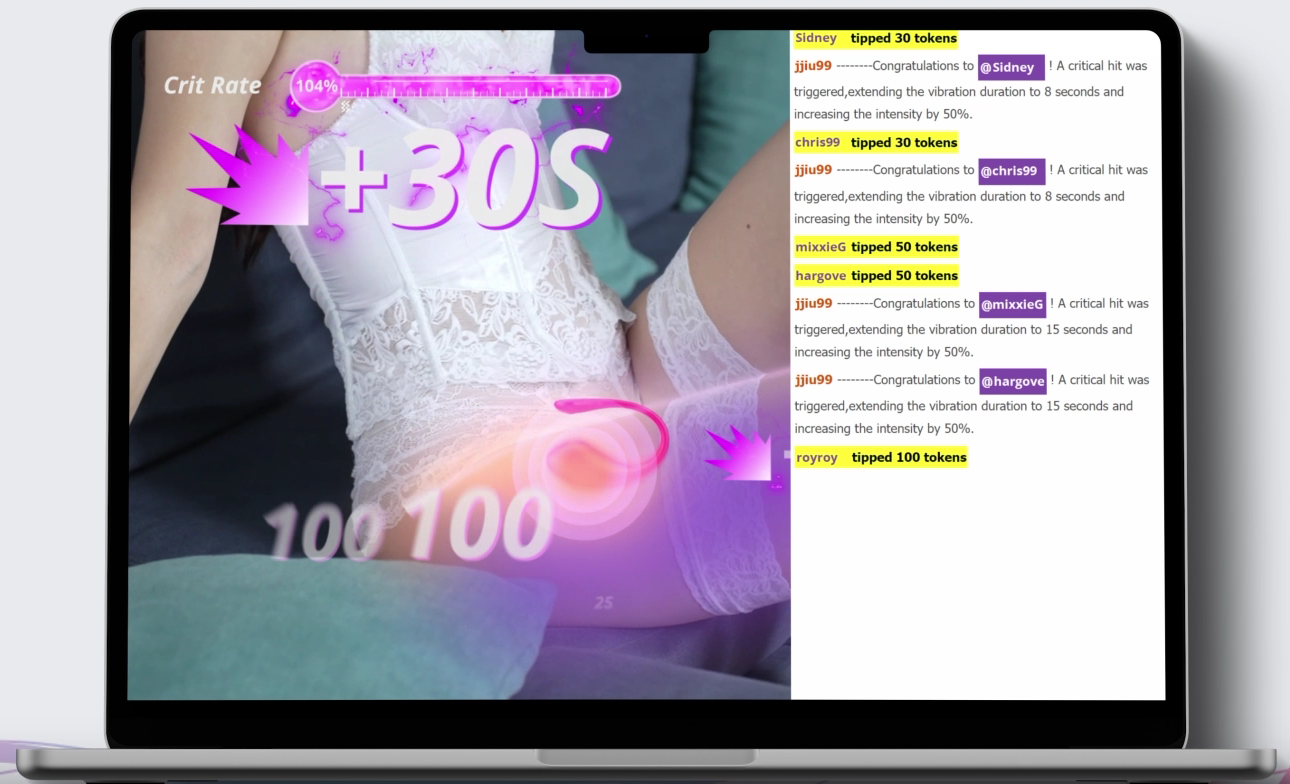 To increase interaction and competition, we have also created Blitz Mode Rank based on the number of times Fenzy Mode is triggered. By using Blitz Mode, these models have seen a remarkable increase in their earnings.
As one of the top ten ranked models, you will receive exclusive skins for Blitz Mode, making you even more unique and eye-catching during your streams. These skins will showcase your achievement and become a highlight of your interactions with viewers. Whether in the chat room or during your live sessions, these skins will attract more attention and tips.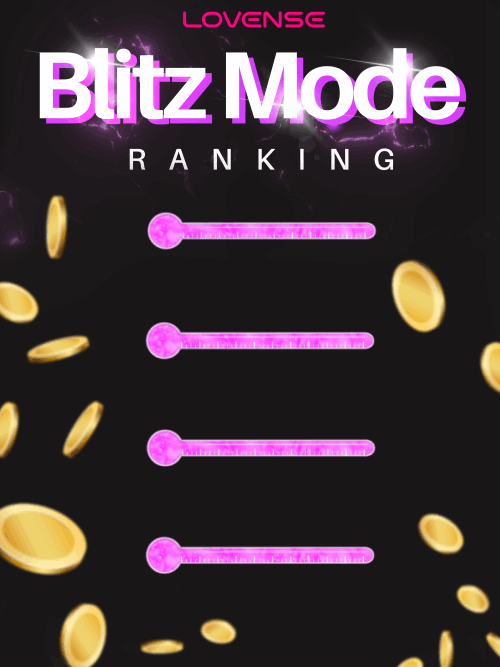 Congrats to the top 10 models– your hard work has paid off and we're proud to support you! Enable Blitz mode today to increase your earnings and give your shows an extra flare.
Learn more about Blitz Mode here.
Note: Blitz mode is currently only compatible with Chaturbate, Stripchat, Camsoda, Bongacams, Cam4 and Myfreecams.