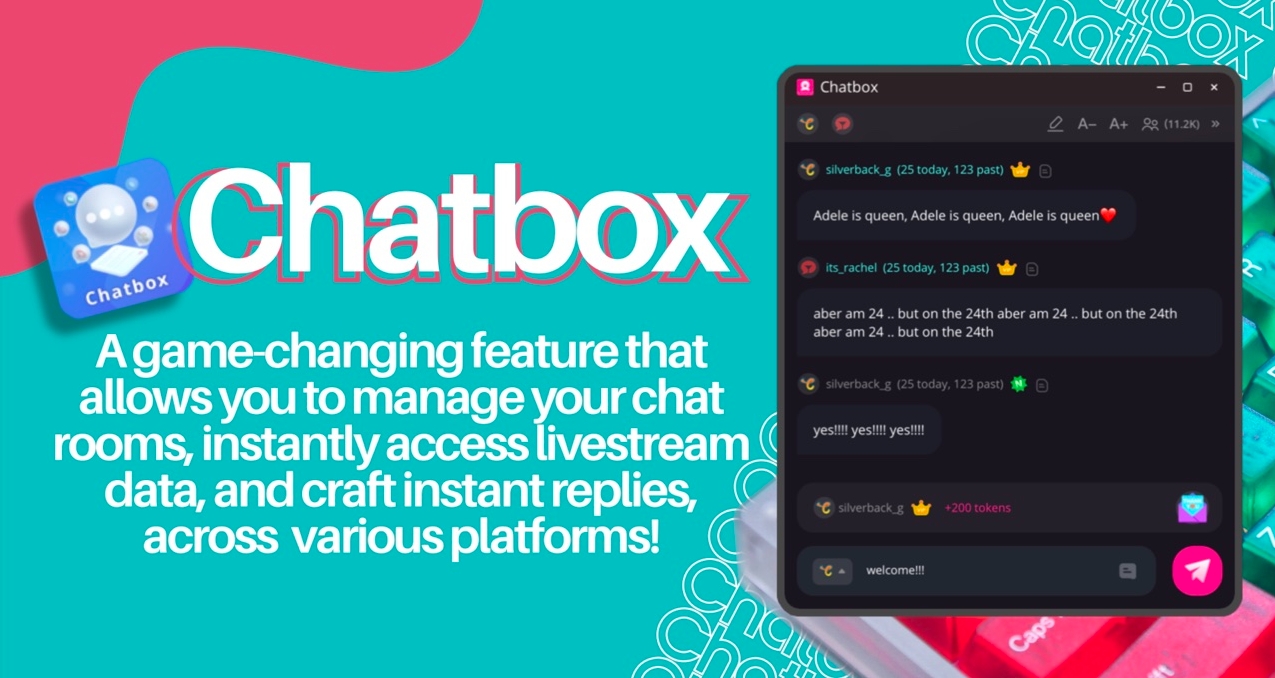 Control your live stream with Chatbox
Top 4 reasons Lovense models love this free all-in-one tool
How to Activate Chatbox
Chatbox is a Cam Exention function. Simply locate "Chatbox" in the Cam Extension side menu and click the "Try it now" button.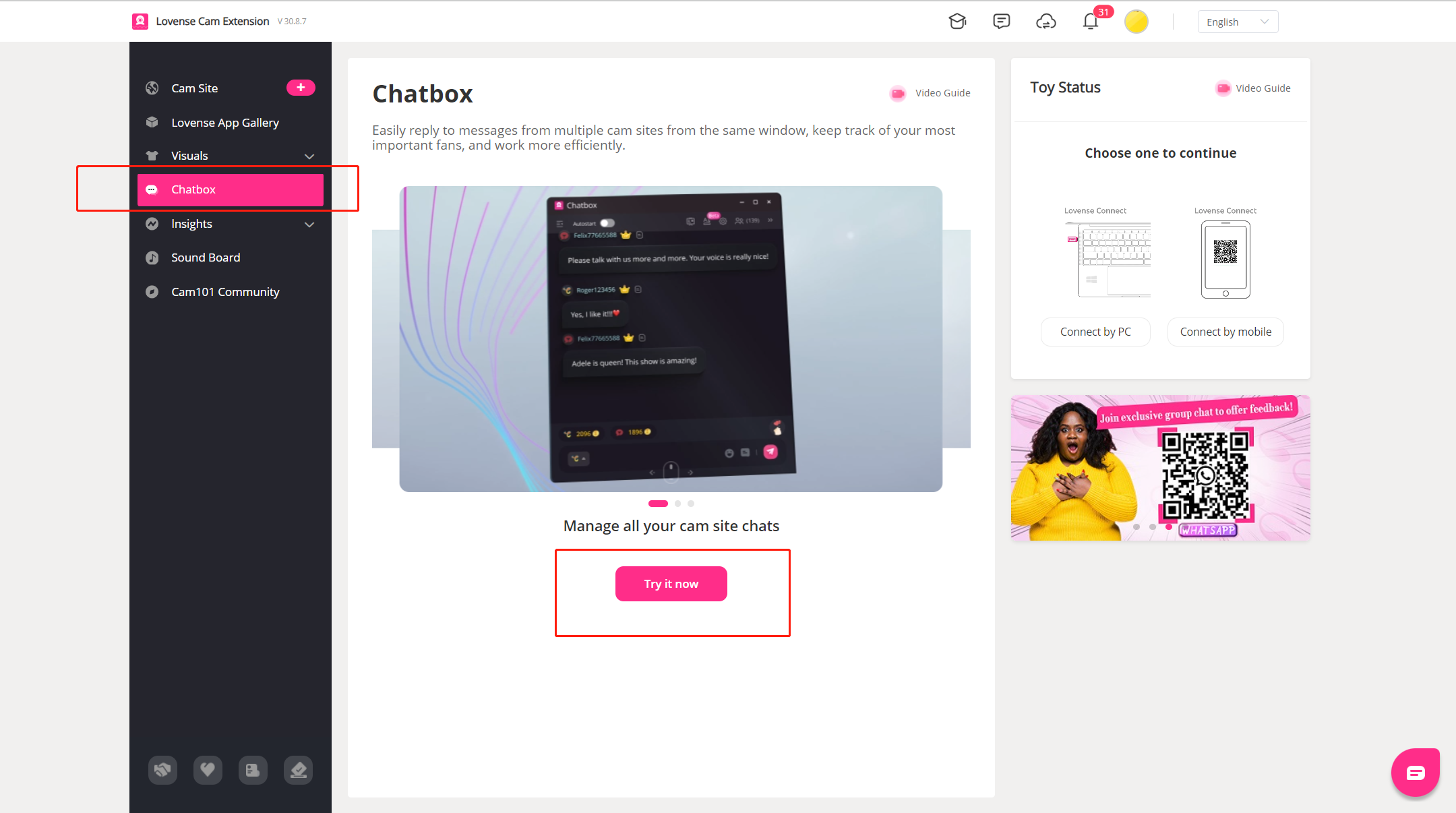 Manage All Your Chatrooms in One Screen
Livestream to multiple sites? Chatbox can combine all your messages into one chatroom and filter out bot messages so you're left with only the most important information. At anytime, you can also focus on one cam site, simply click the desired site icon in the upper left corner of the screen.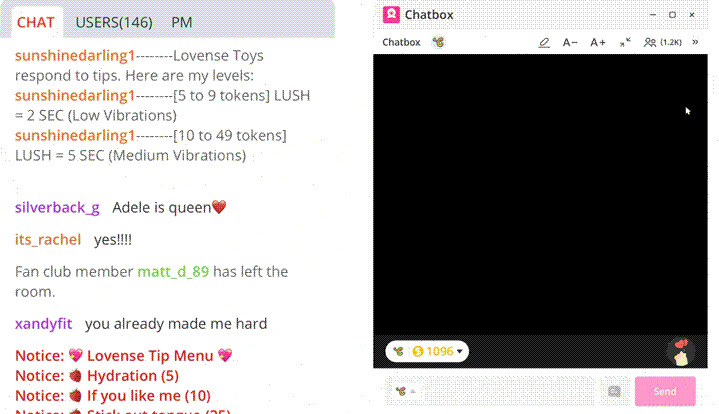 Categorize Your Tippers; Increase Your Earnings
One way to increase your earnings is by prioritizing your energy on your loyal tippers and regulars. Chatbox helps you identify four types of tippers: new tippers, your top tippers, fan club members, and potential tippers (ie. users who have already bought tokens on Chaturbate). You can learn more about this useful feature here.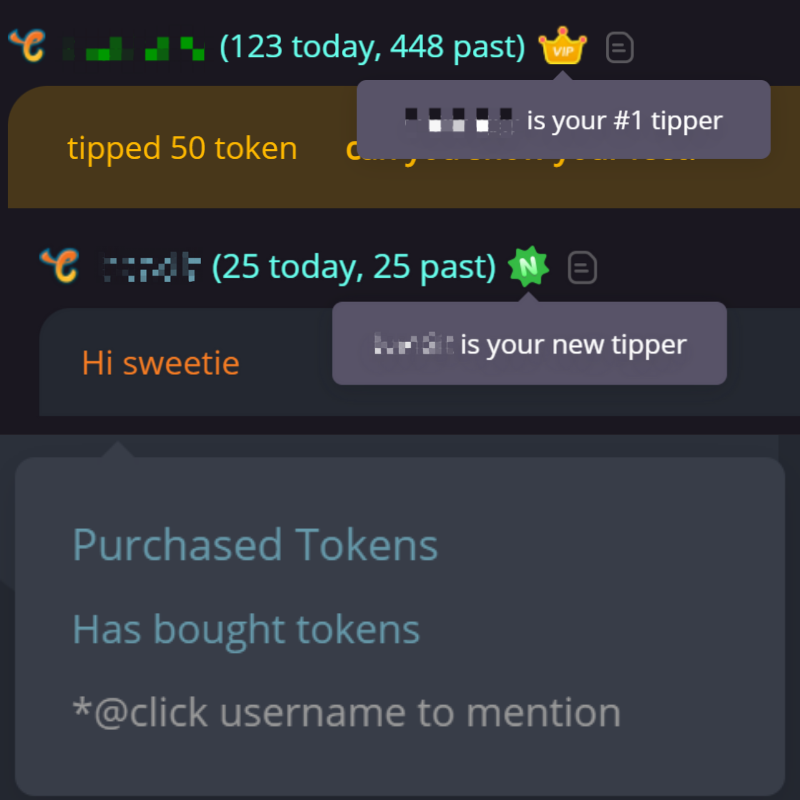 Livestream Data Reports for Each Cam Site
Chatbox analyzes your livestream data such as earnings, number of tippers, change in audience size, and more! It can also compare your current session to previous sessions, so you can identify where to improve.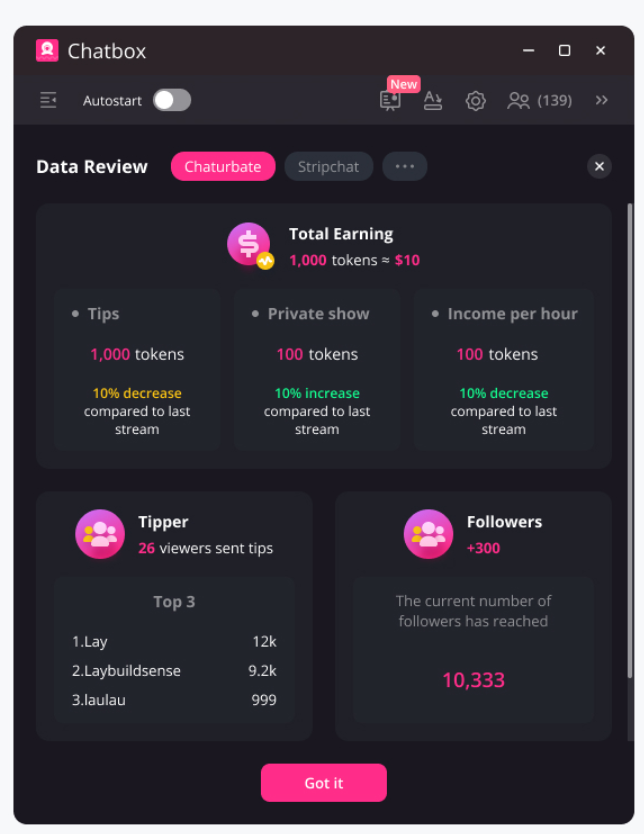 You can also view this data in Cam Extension under the "Insights" section. Simply click the "My Viewers" tab to view your Chatbox data.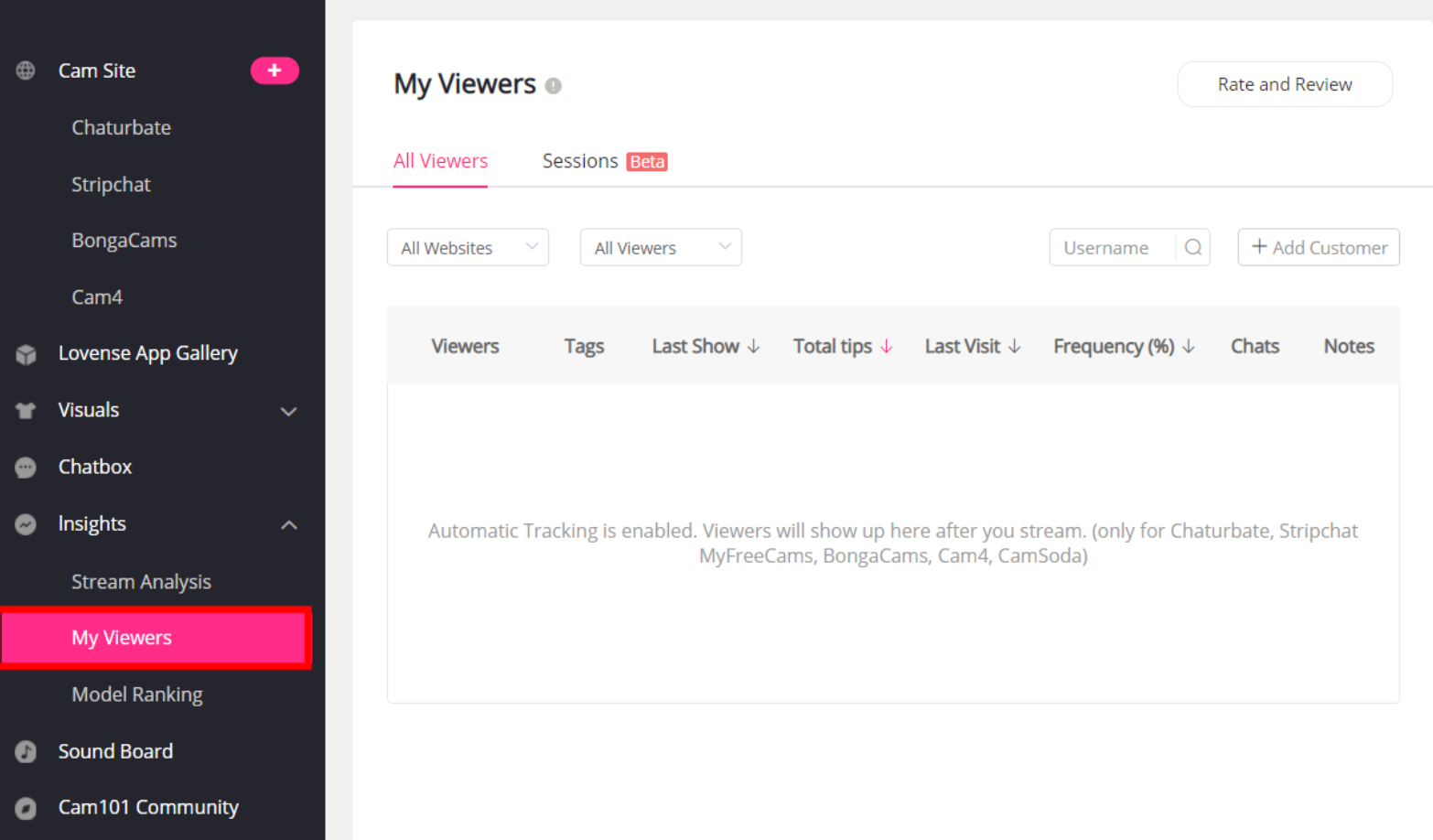 Send Quick Replies & Recieve Action Prompts
With Chatbox, you can pre-set up to 5 replies for when users tip for easy access during your stream. If you're livestreaming to multiple cam sites, Chatbox will automatically send the reply to the platform with the tipper.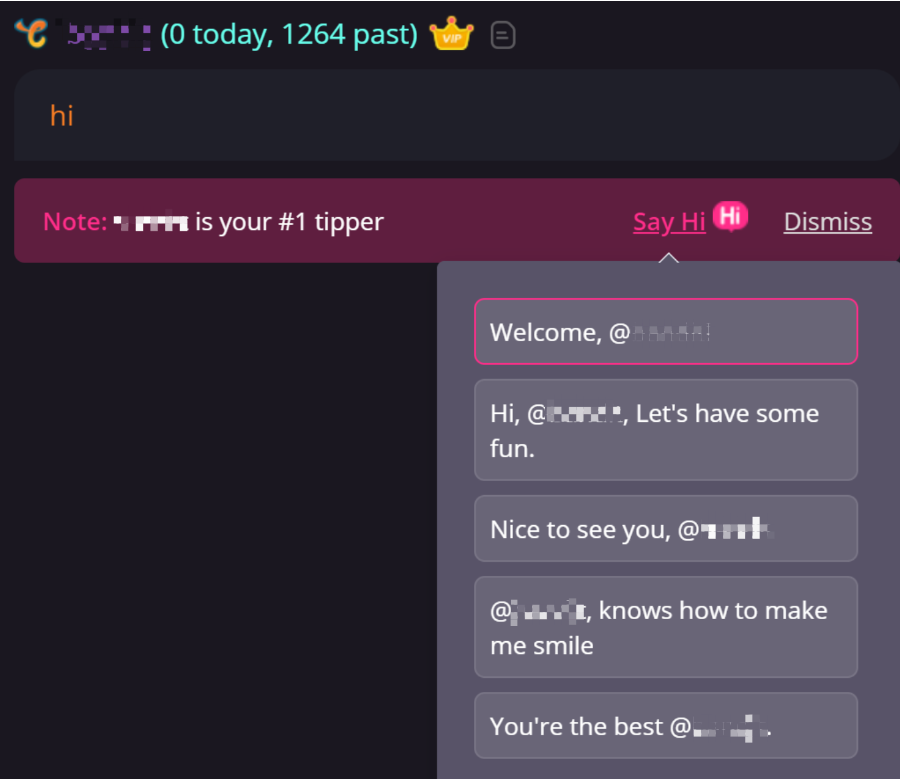 The smart assistant panel lets you set different prompts for when users tip, when your audience size grows, or when your important tippers enter the chat, send a tip, or send a keyword. Customize these prompts to your needs and let this function help you keep your performance running smoothly.