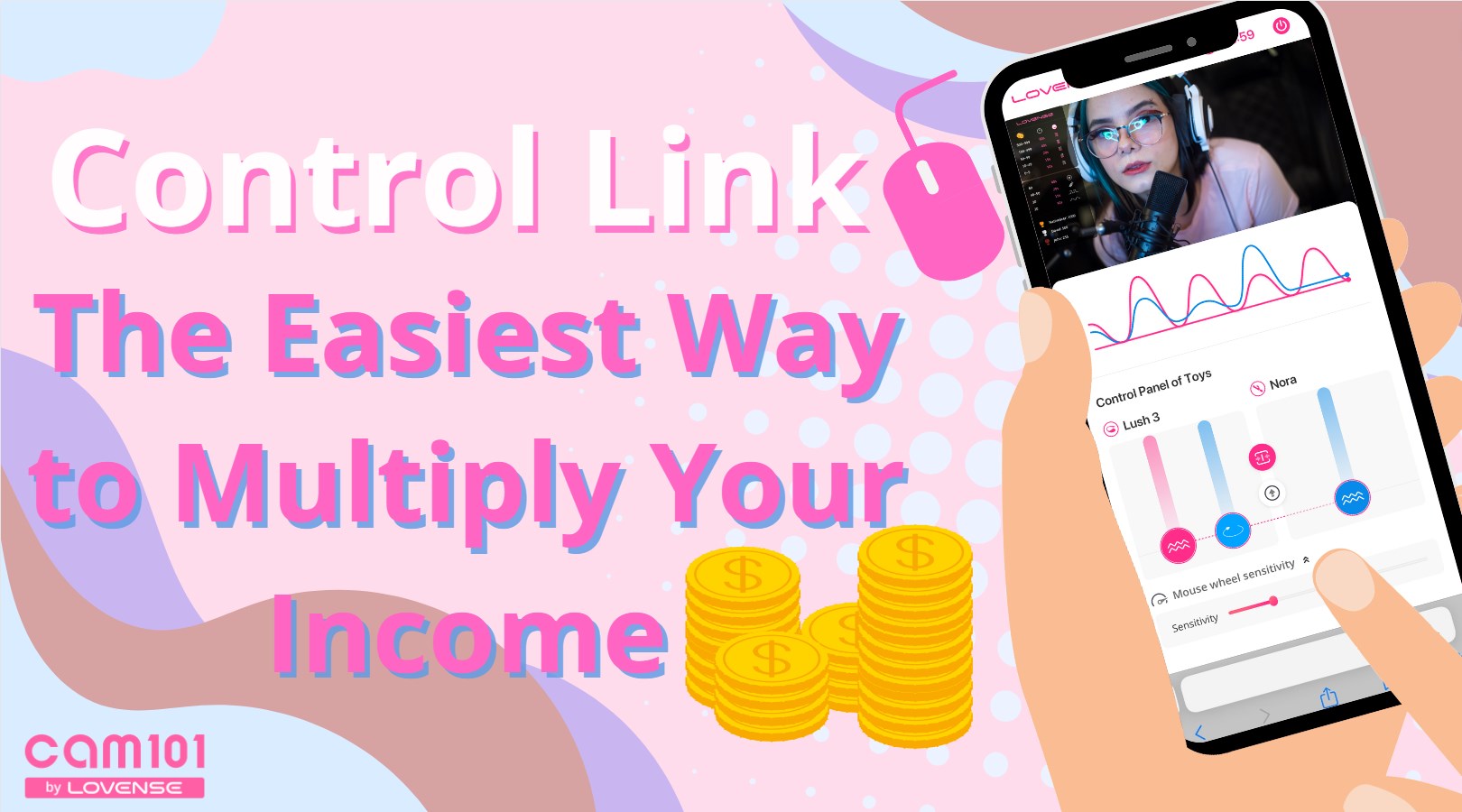 The Easiest Way to Multiply Your Income: Introducing Control Link
Send your toy control link to tippers for a chance to earn more income and build stronger relationships with your viewers.
Consider it your secret weapon. Lovense Control Link lets tippers control your toy freely for a set amount of time. A 5-minute control link session can easily sell for anywhere between 200-500 tokens. All you need to do is send them your Control Link for some interactive fun!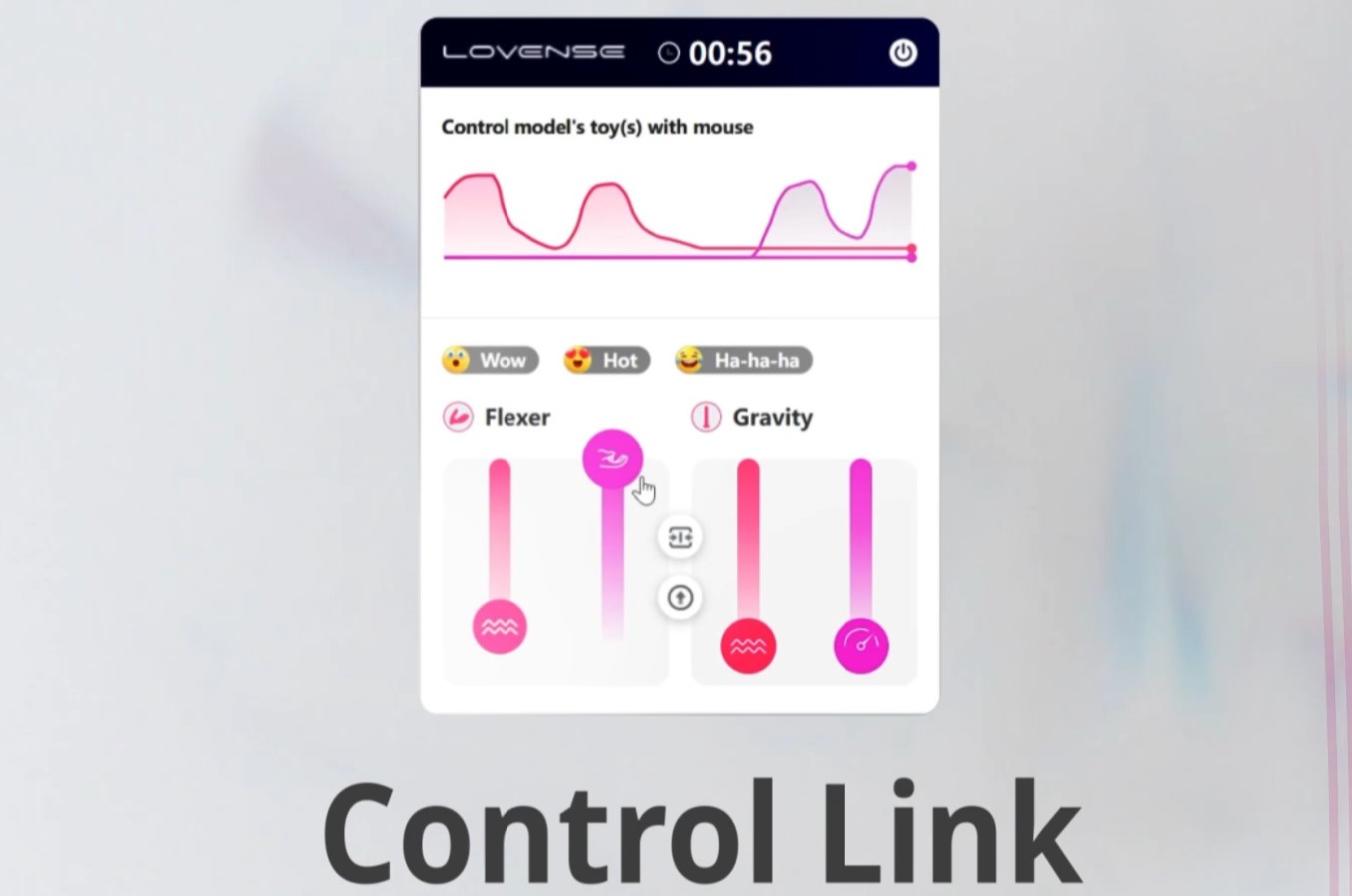 Watch Your Income Soar
We invited models to try out the control link function prior to release and the results were amazing! Regardless of model following size (big or small), all models noticed a considerable increase in hourly income. On average, models earned 15% more per hour. Some even increased their hourly earnings by over 800%!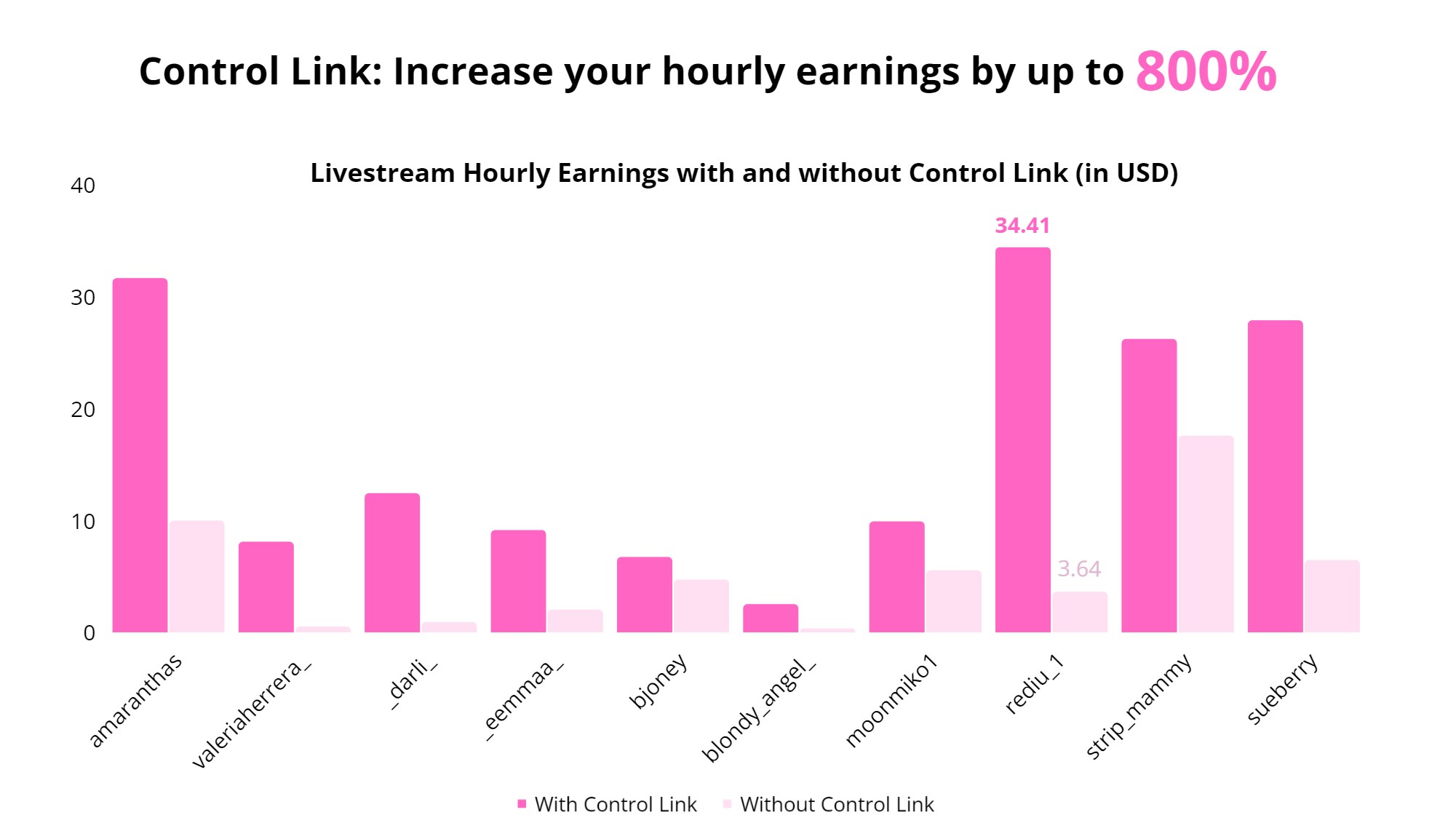 When to Use
Regular Shows
When top tippers or fan club members join your cam room, ask in a public/private chat if they want to control your toy in real time.
Private Shows
You can even invite users to a private show for a higher price. This is a great way to build stronger relationships and earn more income!
Offline Invitation
After your show, you can still chat with loyal tippers and invite them to control your toy during the next show.
Special Case
We don't recommend using Control Link if you have too many top tippers in one show. If one of them starts controlling your toy, other top tippers may get jealous.
How to Create Your Control Link
Setting up your control link is easy and will only take about 2 minutes. Simply follow the steps below to be on your way to earning more tips!
1. Open the "Control link" page on Cam Extension / Stream Master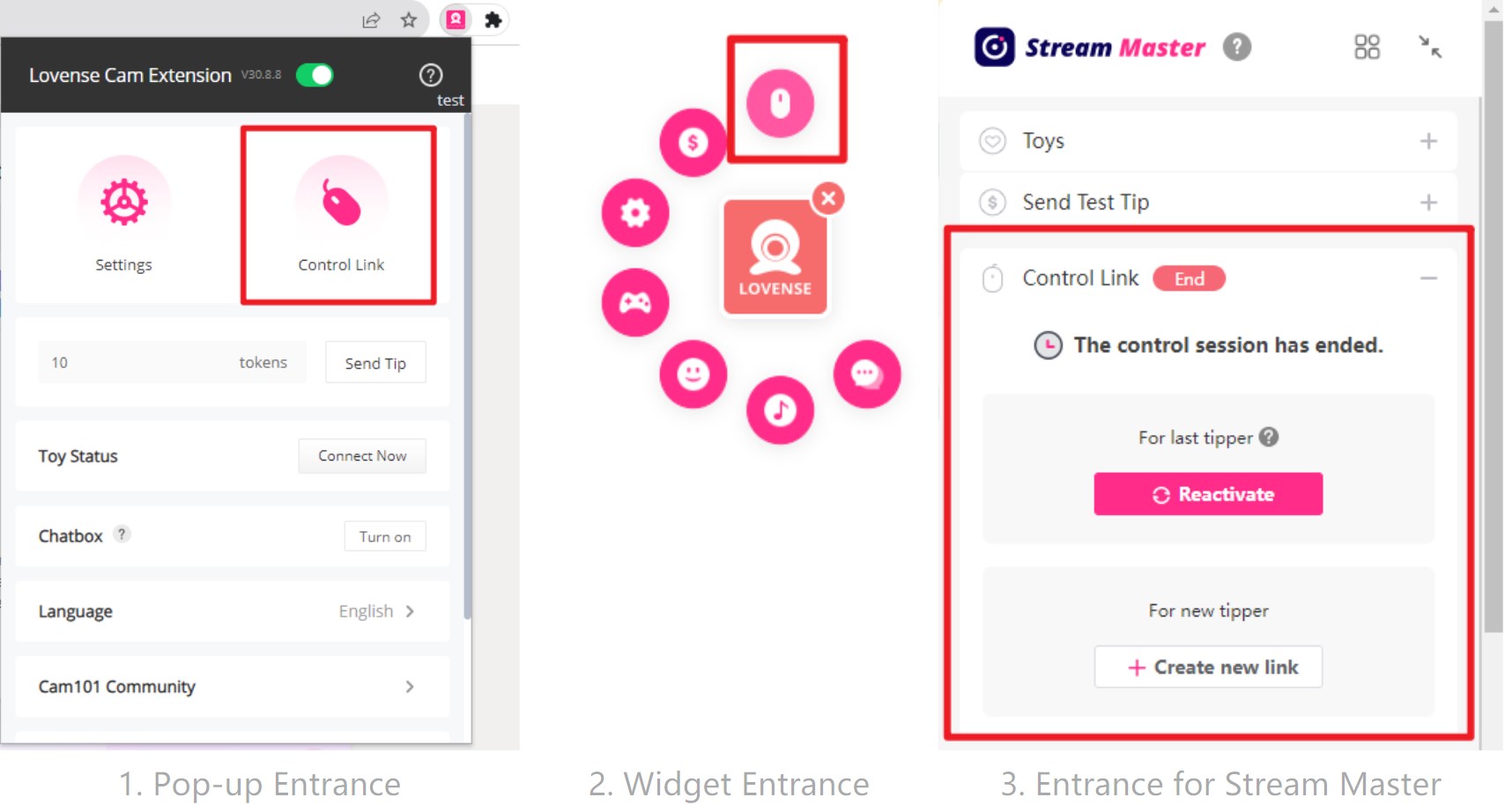 2. Click on "Create new link"
3. Adjust the settings to your preference. Set a time duration and then choose your toys, emoji, and live streaming website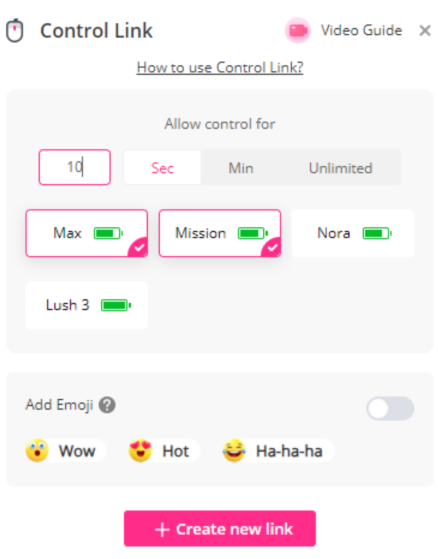 4. Copy the link and send it to tippers after they have tipped you
Note: Only one viewer can open each link. Do not share the link with multiple people and please refrain from opening it yourself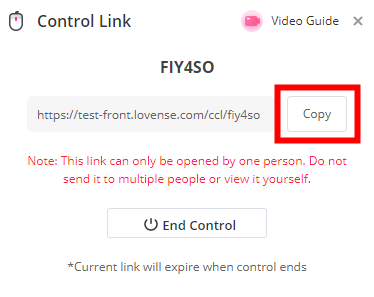 5. Once the viewer opens the link and the time limit will start. They will then be able to control your toy