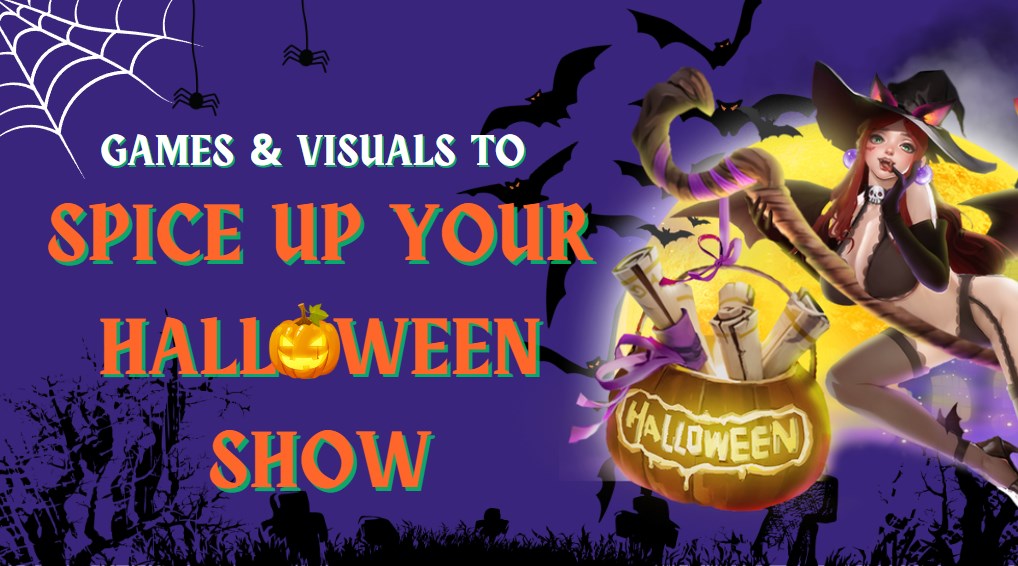 Only for Halloween! Games and Visuals to Spice Up Your Halloween Show
Get ready to spook up your cam show this Halloween with new interactive games and captivating visual effects from Lovense! With the Trick or Treat game, your viewers will be addicted to tipping more, while brand new Halloween-themed visuals will make your tip menu irresistible. Join the fun and create a festive atmosphere that stands out from the rest.
Are you ready to add some surprises to your cam room this Halloween? The Lovense team has prepared a series of brand new Halloween-themed visual effects and interactive game to make your cam room stand out this holiday season.
Get Your Limited-Edition Halloween Theme Now
Want to make your tip menu stand out? We have a brand new Halloween-themed animated tip menu only for this Halloween. Let the sexy witch captivate your viewers' attention and remind them to tip generously.
The Halloween theme can only be activated between October 25th - November 10th. But once you've activated the theme, it's yours to keep even after the event is over. That means you can enjoy the sexy witch theme all year long!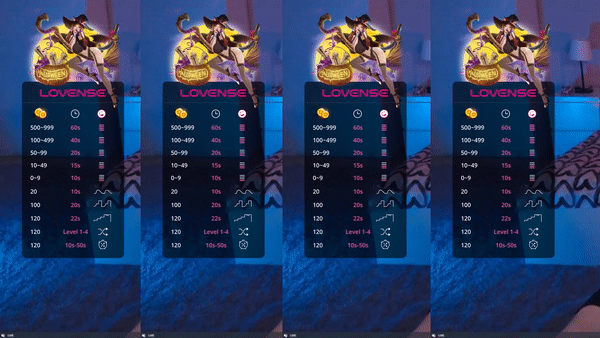 How to get this theme:
Find the Halloween witch theme and click "Activate" to automatically open Chatbox and activate the theme. If you've previously enabled Chatbox, you'll be able to use this theme directly.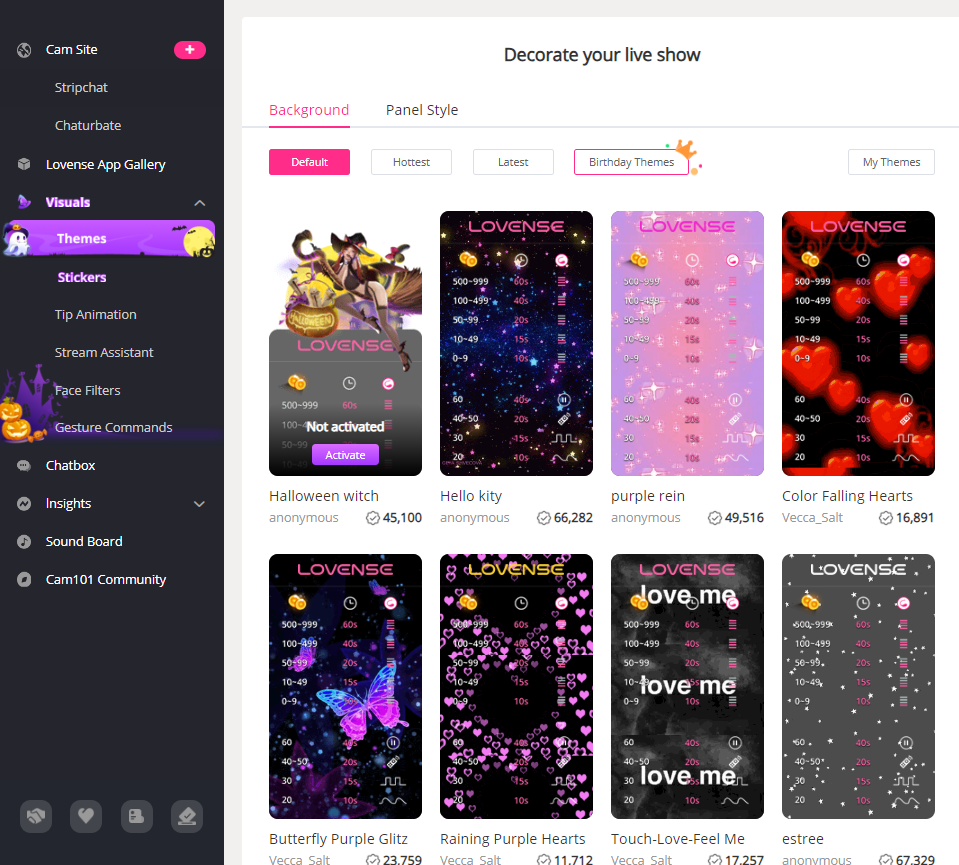 Only for Halloween! New Game to Boost Your Tips
Looking to play some unique games with your viewers this Halloween? We have the perfect game for you: Trick or Treat! This game can only be accessed during the Halloween event, so be sure to try it before time runs out.
When a user tips a certain amount, they will randomly receive either a trick or treat visual effect. Each will cause your toy to vibrate for a certain duration and intensity. You can set the tipping amounts, toy vibration duration, and intensity level range according to your preferences. This will ensure you're in control of your broadcast.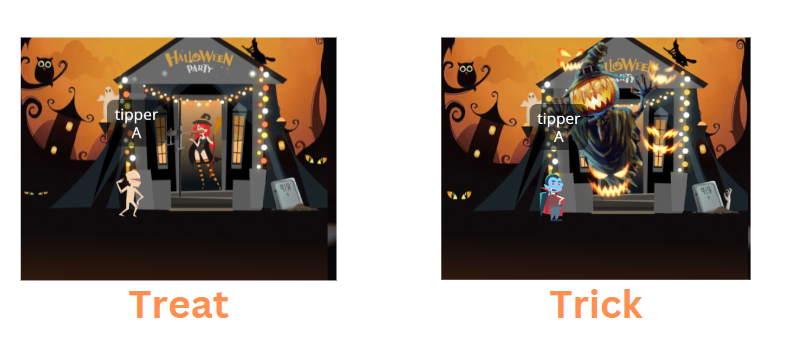 Keep your viewers coming back for more; the trick or treat game will have them addicted to the surprise and tipping even more!
How to Play?
1. You can find this game in the Interaction & Apps or Lovense App Gallery.
2. Click on "Start" to set the rules and enable the game. We provide default setting suggestions, but you can modify the game rules at any time. Additionally, you can add sound effects to the game, where your previously set voice will play when a trick is triggered, adding a festive atmosphere to your cam show.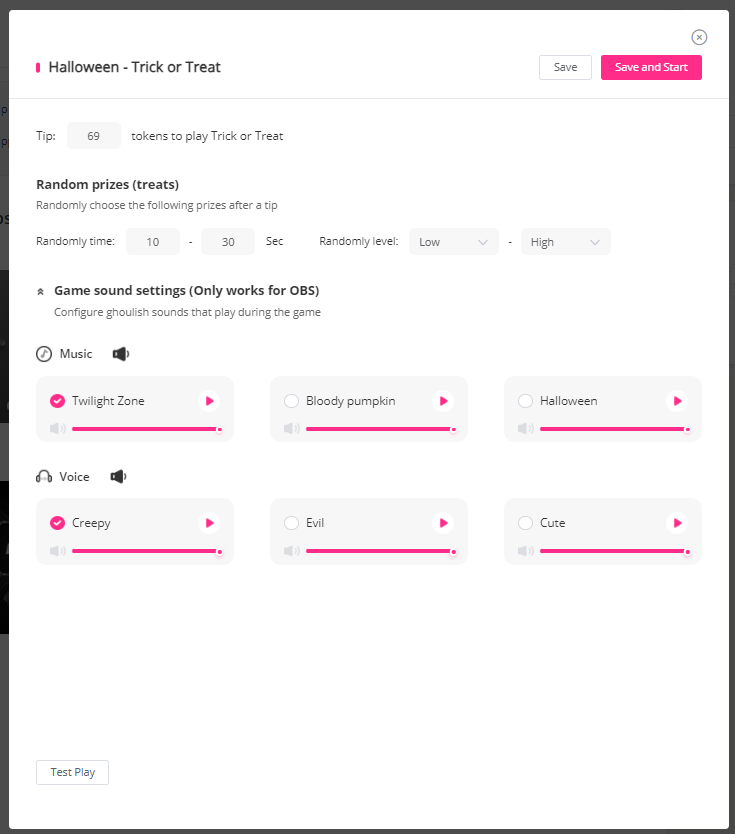 3. Move the game panel to a suitable position in your video feedback. Your viewers will be able to see the game's animation and rules on the screen.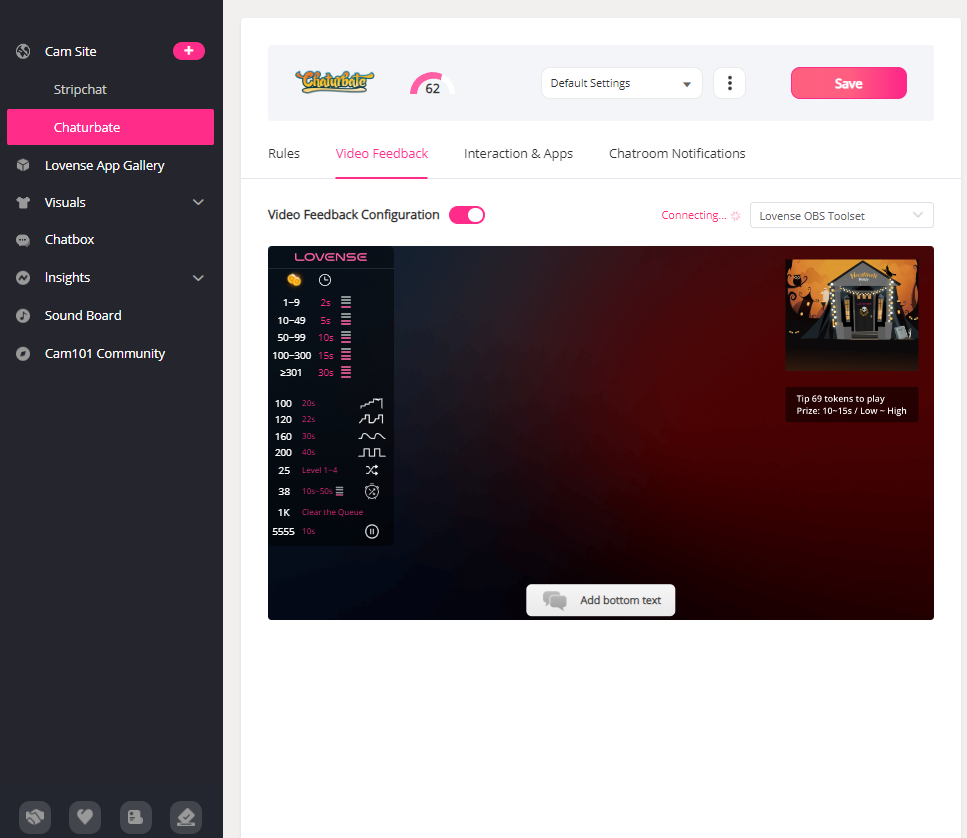 4. Start your stream and enjoy a continuous stream of tips from your viewers!
New Halloween Stickers
We have also added four new Halloween-themed stickers, including bat, tomb, Jack-o'-lantern, and ghost. These exquisite animated stickers will give your audience a delightful, spooky surprise!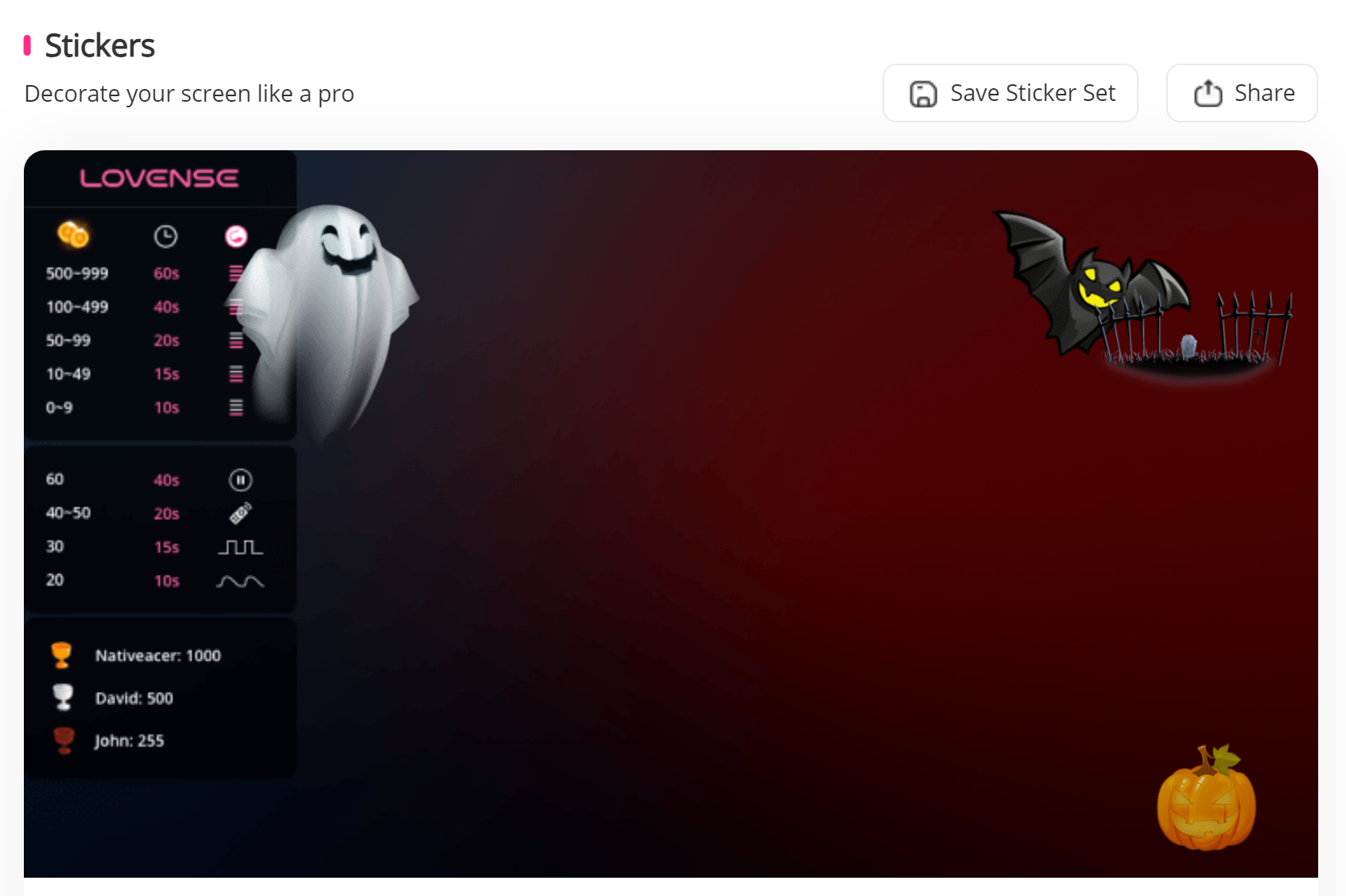 So what are you waiting for? Hurry and get your Halloween show ready with these exciting game and fun visual effects. It's time to treat yourself to a spooktacular cam experience!