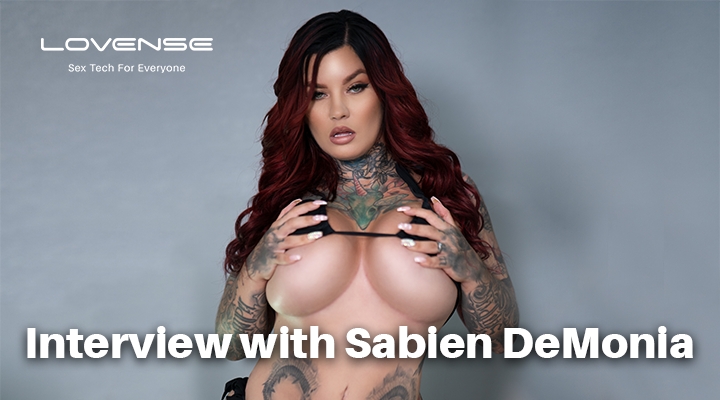 An Interview with Xbiz Awards Nominated Sabien DeMonia
We bring you an exclusive interview with Sabien DeMonia about her nomination for "Clip Artist of the Year" for the Xbiz Awards 2023.
Where were you when you heard the news of your nomination, and what was your reaction?
I actually come back from little offline time I decided to take to recharge my battery in a beautiful nature nearby Tallinn in Estonia and the second I switch my phone I started to get congratulations messages from everyone. It was pretty amazing to find out this way.
It's not the first time you've received nominations and awards, how do you stay motivated? What is the source of inspiration when creating quality content?
Everything can be inspiring, music I listen to mainstream movies, conversations with friends or just my real life experiences off camera. I'm very creative, I do like to take unique paths when it comes to making content.
Is there anything you would like to say to your fans to inspire them to vote?
Every new nomination fuels me to create more content but every new win opens a new door for me to find more ppl to enjoy it so if you like to support the growth of my brand help me win this award. That most definitely will be huge step in my career.

How are you going to celebrate with the fans if you win?
I was thinking about releasing my most iconic clips for them to enjoy on PornHub so they can enjoy the work that got me there.

What projects can your fans expect in the near future?
I just launched my Adult time Channel and I'm very passionate about growing it and producing my best work yet for it! 
Want more of Sabien DeMonia? Check out her Cam101 courses here, OnlyFans page, Twitter, and Instagram and her newest Adult time Channel here.