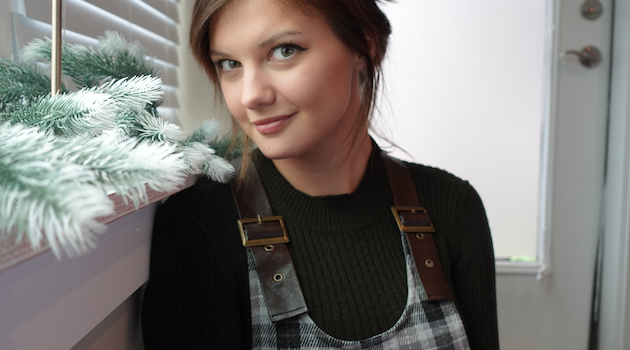 Cam Model Emily Jones Spills the Tea on Camming
In an exclusive interview with Cam101, Emily Jones shares her experience on what it is like working in camming and divulges tips she would give new performers.
Entering the camming world in 2019, Emily Jones has exclusively worked on Chaturbate during her tenure. As with any camming site, she acknowledges there is a learning curve to getting the most out of any platform and finds that Chaturbate is the best site for her. She actually hit an amazing milestone recently, completing the longest stream by an individual broadcaster on the site, with an impressive 28 hours of continual streaming. She recently sat down with Cam101 to talk about her own experiences in the adult industry and divulged tips that she would give to new performers.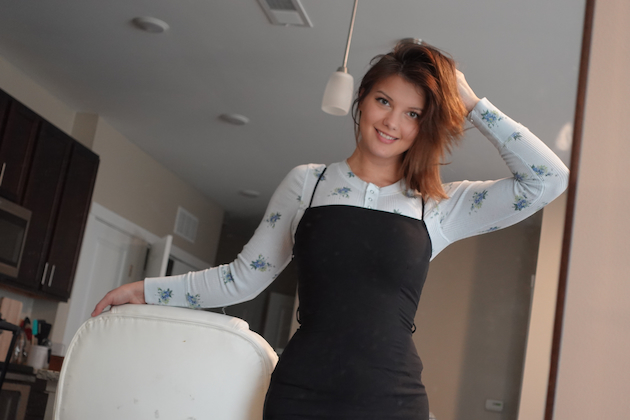 Looking back to your first broadcast, how has your camming career evolved?

From when I first started in 2019, I didn't know what I was doing. Since then, I have changed my equipment, my lighting, my mindset – everything. At that time, there wasn't much information out there so I had to learn on my own what worked and what did not.

Do you remember your first camming stream? How did it go?
Yes, it lasted 5 minutes. I was so scared because I had no idea what I was walking into. There were maybe three articles online on what camming was and when I went live, viewers were asking me to do stuff, asking me to go into private, and I had no idea what any of it meant. It intimidated me and I immediately logged off.

From that first stream, how did you get yourself more comfortable and confident in camming?

I just had to throw myself in there since there wasn't that much information online. There was no explanation of bots or other use of applications on Chaturbate, so I just had to log on and figure it out on my own. It took me about a month to get my bots up and start making actual money. In my first year, I had to learn every single step that goes into camming, from the code that goes into making a profile, to everything. It was a massive learning curve that took time.
How do you price your camming and content?
When I first started, I would go into other cam rooms that I thought were similar to mine and then price close, if not the same, to what they had. I would use this pricing for about a week or two and then adjust accordingly based on what I wanted to do in my stream and also interaction in my room. From there, every few months I would evaluate my token goals and earnings and see if I can charge more or less for certain tip menu items. If I was getting to my goal within an hour, I would know I could increase the goal to make more and make my stream longer, for example.

Have you had any bad experiences in your camming career in respect to harassment, doxing, scamming? How have you dealt with that?

Yes, I have had my fair share of all of that in my camming career. I have had people come into my room and harass me or try to figure out my real identity or location. I have had people who steal my content and share it on different sites without my permission. I use Cam Model Protection now to help with getting my stolen content down from pirated sites. I also exclusively use a Mac laptop, as I had my PC computer hacked into and have no idea how. They were able to access extremely personal information, including my banking, and now with Apple products, I have their security and protection that is integrated into their products so I would recommend those to other individuals.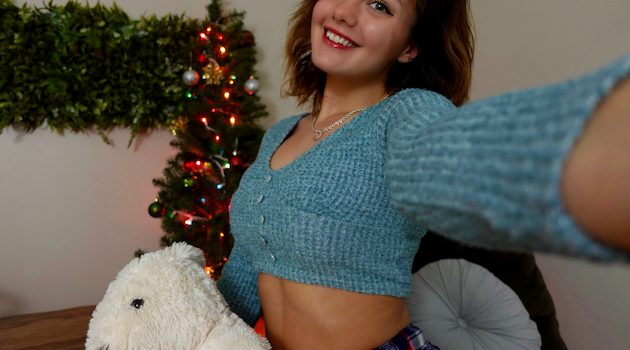 Do you think using agencies like Cam Model Protection, or other companies like DIGIREGS or BranditScan, are worth it for protecting your content?

Yes, 100%. If you are submitting it on your own there are privacy risks and it also ends up costing you more in time and submission. I probably have thousands of photos all over the internet that have been stolen, and I would never be able to find them on my own. By having an agency do this for me, I can concentrate on my camming and content creation without having to place my valuable time in trying to get content taken down.

How do you balance your camming life and personal life?
At the beginning of the pandemic, it felt like you were trapped in a one-dimensional bubble because there weren't many options for going out. On days that I am stressed or not receiving much interaction online, I take time to go outside or do something nice for myself. Whether it is getting my nails done, or buying a nice dress, it is important to sometimes treat yourself as it helps with your mental health. It also helps as it allows you to interact with others in the real world and makes you happier in the day, and then when I come back home, I have other projects that I work on. It is important to have a balance with other activities other than just camming.
What are your thoughts on the recent flip-flop of OnlyFans and how do you see it affecting the future of the adult industry?
There has been so much anger when it comes to OnlyFans and a lot of frustration because you cannot do much in this instance, as the site already has a huge following. Personally, I had to delete everything off of my OnlyFans account when they first announced their content policy change and I lost a lot of followers. When they changed their mind, I had to put all my content back and slowly regain my followers back. As a result, I went to other platforms to place my content just in case something like this would happen again. I made a Fansly and Peach account as a way to diversify my income and to make sure I would be in a safer position if this would ever happen again.
What advice would you give to a new cam model, or someone who is interested in entering the camming industry, but hasn't streamed yet?
I would say – don't be scared. Just relax. Don't enter your room with any expectations and do as much research as you can beforehand. But most importantly, try not to be so nervous or scared. There are so many resources now available online and if you don't want to do something, then you do not have to do it.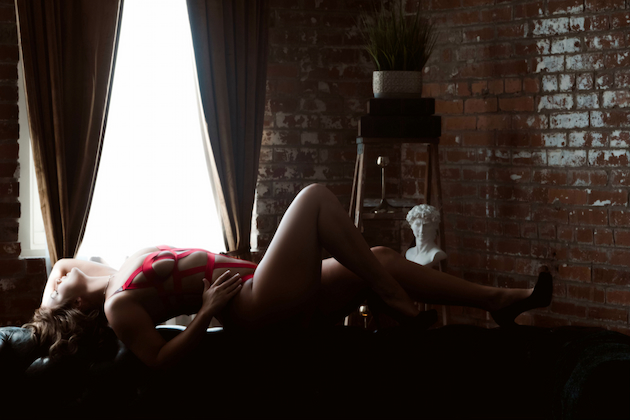 Emily streams every Tuesday at 11 am EST and Thursday 9 am EST on Chaturbate. You can also follow her on Twitter and Instagram, and find all her information here.