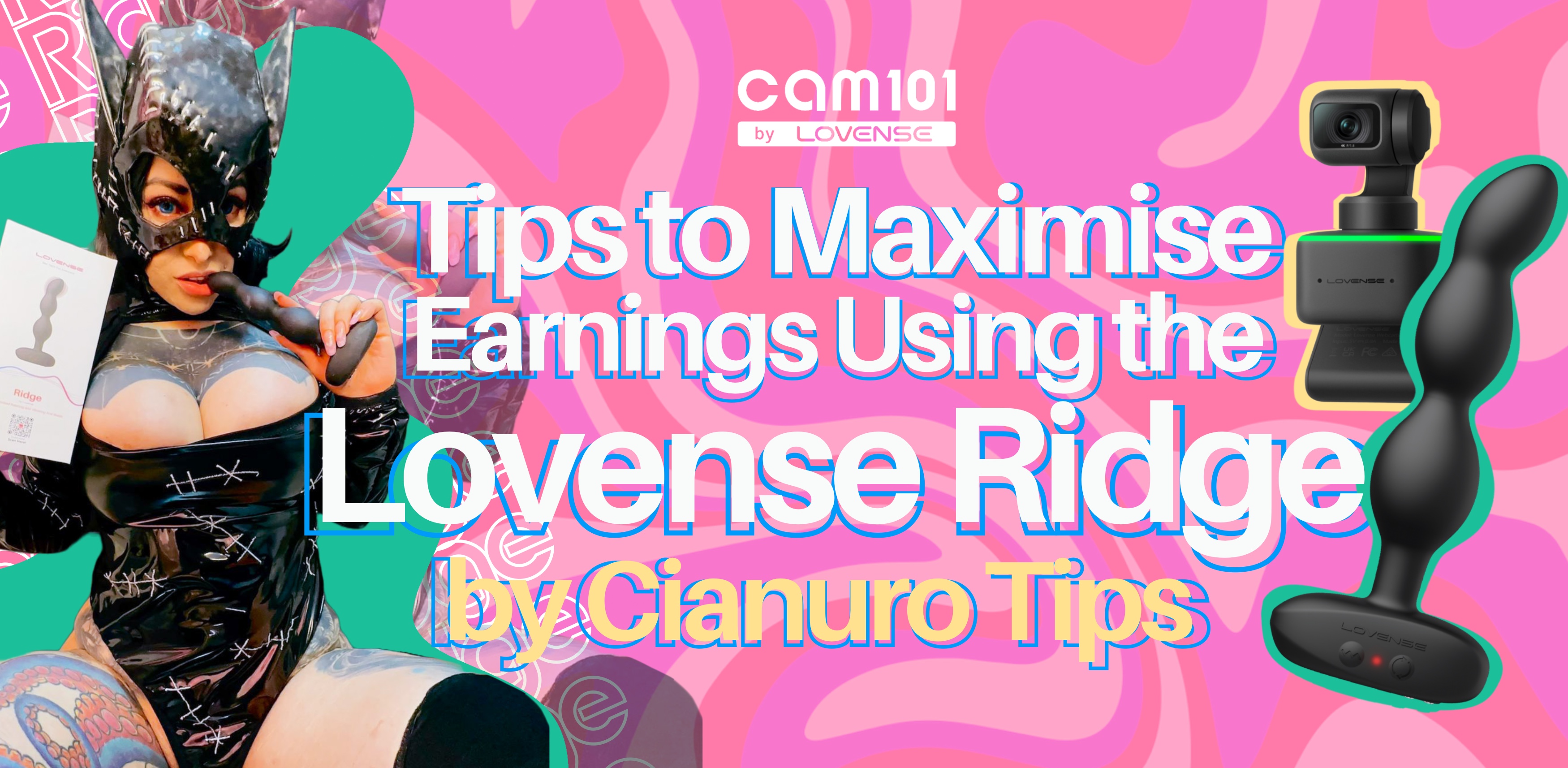 Tips to maximise earnings using Lovense Ridge during your Cam Show
Throughout your career as a cam model, we are going to see what our potential is. There is one show that at a generic level works for all models, it will always generate a lot of profits and it is anything that has to do with the buttocks, the butt or all things anal.
In this vibrant industry, innovation is key. We must constantly evolve with the changing tastes of our users. That's why I believe we can harness the power of Lovense Ridge Anal Beads to drive traffic to our rooms and provide a pleasure experience unlike any other.
Before we delve further into this thrilling exploration, I must emphasise that Ridge is best suited for fellow models who have prior experience with anal shows. With its small yet tantalising twirling motion, the first ball offers a delightful sensation. But as you introduce the second ball, prepare to experience an adrenaline rush, intensifying the pleasure. And for those who enjoy a bigger, more powerful vibe, the third ball will take you to new heights.
To showcase the wonders of Lovense Ridge, consider using a bottom-up camera angle that highlights your alluring buttocks. This captivating view will set the stage for the unveiling of the toy. Tease your viewers by describing the incredible vibrations they'll experience, and bring the toy tantalisingly close to your buttocks or anus to capture their attention and draw traffic to your room. You can then kick off the show by applying some sensual oil to your buttocks, stimulating your anus, and proudly displaying the toy, all the while enticing your viewers to send tokens.
To enhance the interaction, consider incorporating Goals into your Tip Menu. For example, you could set a reward of 200 tokens for introducing the first ball, another 200 tokens for the larger second ball, and an additional 200 tokens for the third ball. Adjust the prices to suit the range of your show.
Alternatively, you could entice your audience by offering the toy as a prize for reaching a specific token milestone or by granting them control over the anal toy for a set number of tokens. Seal the deal by whispering irresistible phrases that ignite the imagination:
"Imagine the unparalleled pleasure of controlling my new anal toy, Ridge, and breaking my butt into ecstasy."
"Would you like to be the one who gives me mind-blowing pleasure by controlling my new anal toy?"
"I possess a three-ball toy that vibrates and twirls, capable of driving me to an anal orgasm. Do you dare to witness the euphoria on my face?"
Get ready to turn up the heat and unleash your hidden desires with the latest and greatest member of the Lovense family: Ridge! Brace yourself for a mind-blowing experience that will make your buttocks the ultimate star of the show. Get ready to explore a whole new world of possibilities with these sensational ideas, designed to ignite your passion and keep the excitement flowing. It's time to amplify your pleasure like never before with Ridge balls and let the sizzling sensations take centre stage in your pleasure journey.