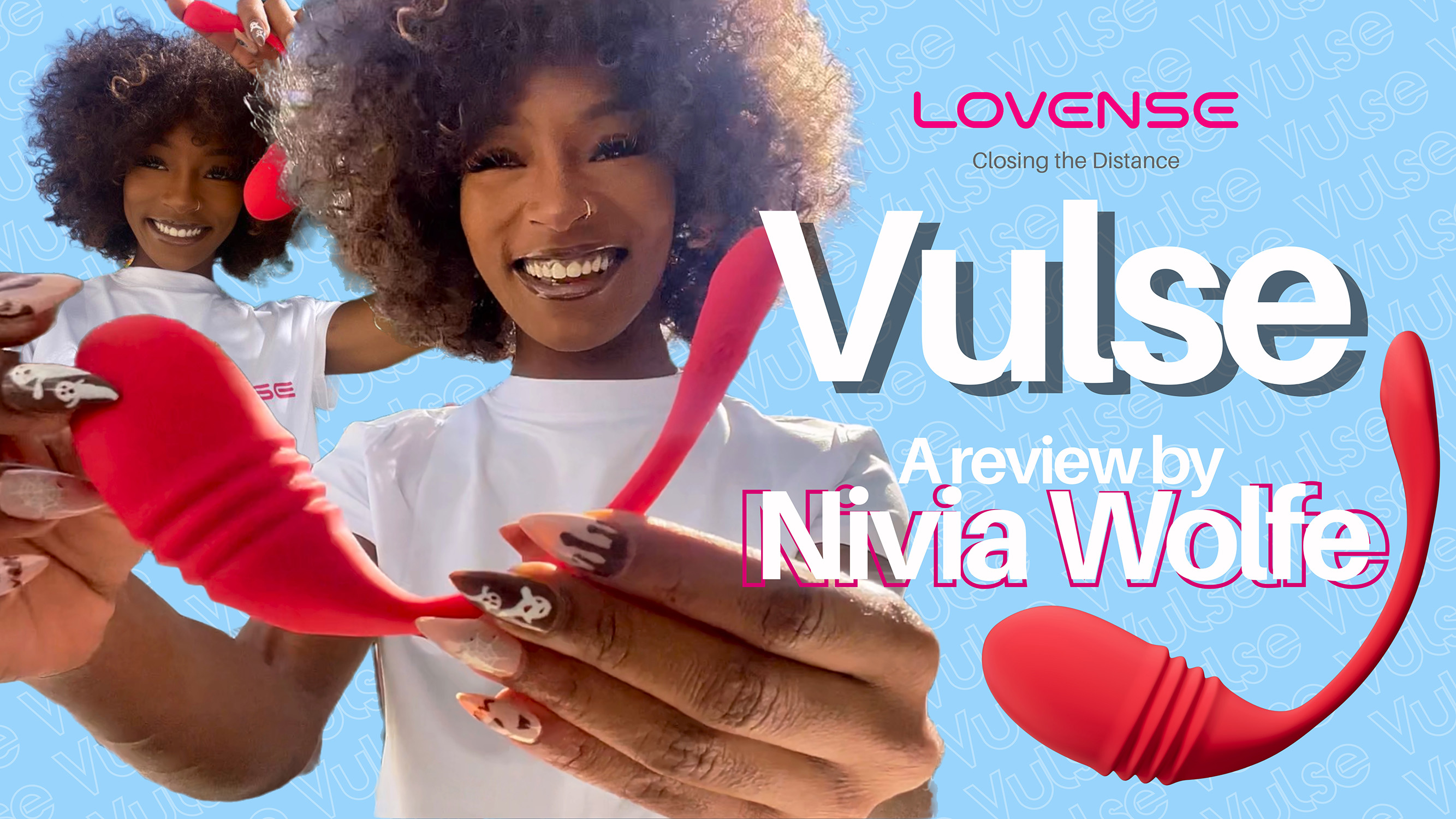 Pleasure Unleashed: The Sensational Lovense Vulse by Nivia Wolfe
Get ready to be blown away by the one and only Nivia Wolfe, who goes by the sizzling pseudonym Psychedelic Pussy in the online world of camming and content creation!
This vivacious vixen knows all there is to know about turning up the heat and leaving her viewers breathless. You can catch her stunning performances on the hottest cam sites around, including MyFreeCams and CamSoda. But that's not all - she also creates tantalizing content for her devoted fans on OnlyFans, Fansly, and ManyVids, where she takes things to a whole new level of steaminess.
"Its feeling is almost as equivalent to being fingered, real sensually."
In this video review, Nivia Wolfe takes center stage to bring you her boundless expertise and her incredibly detailed review of the new Lovense Vulse - the tip-activated thrusting egg vibrator that is guaranteed to make your jaw drop. She goes above and beyond to share not only her personal experiences, but also explains why this revolutionary toy is a true game-changer for both cam models and content creators alike. With her trademark sass and raw honesty, she leaves no stone unturned in her quest for ultimate satisfaction. Whether you're a die-hard fan of hers or just a curious observer, this video is an absolute must-watch. So, buckle up, grab some popcorn, and get ready to witness Nivia Wolfe, the mesmerizing queen of camming, as she takes your wildest fantasies to unimaginable heights. Your mind, and perhaps a few other things, are about to be blown!
Don't miss out on Nivia Wolfe as she takes the stage! Make sure to check out the latest about her through her X page, and get ready for her mind-blowing shows on MyFreeCams or CamSoda. Prepare to be enticed as she enchants her devoted fans with the power of her beloved Lovense Domi 2 and Lovense Lush 3. But that's not all - brace yourself for the exhilarating addition of the new Lovense Vulse! Get yours now here.
Dive deeper into Nivia's world by visiting her Fanberry page, where you'll find all the essential links to her mesmerizing pages. And while you're there, don't forget to show your support with an offline tip