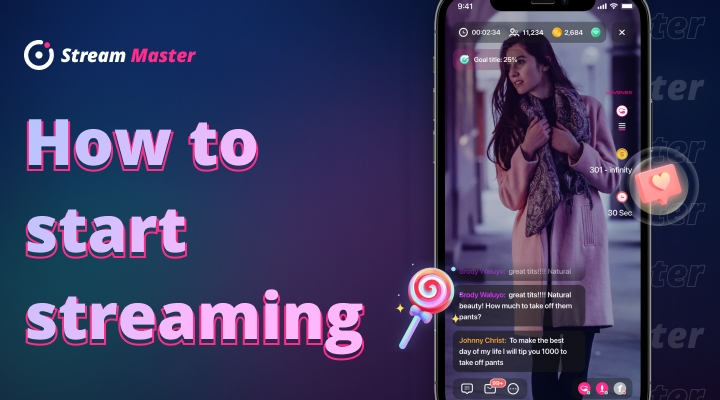 How to start streaming and interacting
Learn how to start streaming and interact with your viewers
Tap the camera icon to go to the Streaming page.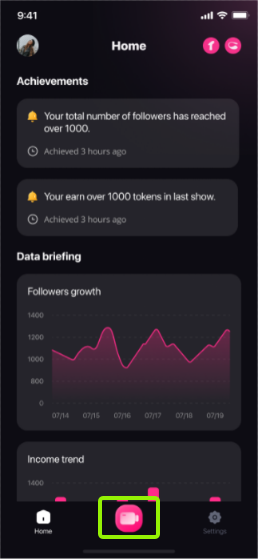 You can adjust your video and prepare for live streaming. Tap the Go Live button to start streaming.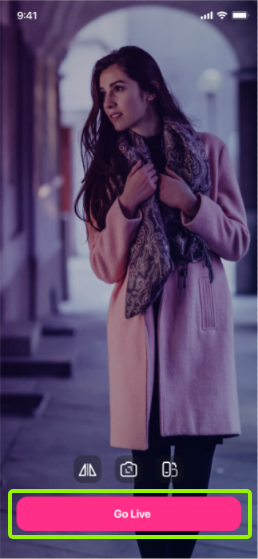 Select the platform you want to stream to and wait for the app to prepare.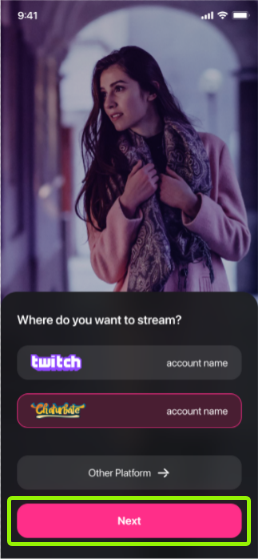 If you haven't added your toys before your show, you can do so here. When the app says "Ready to stream", you can tap the "Start" button to start your show. Then you will be taken to the streaming interface.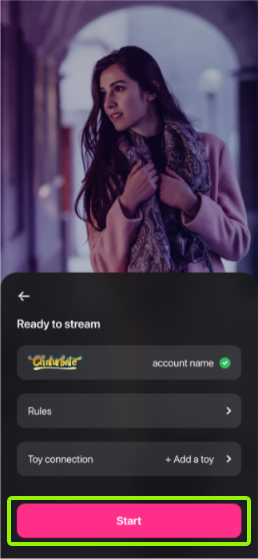 With the streaming interface, you can check the basic data or interact with your viewers. The broadcast length, number of viewers, income for the session and network quality are at the top, while the chats with viewers are at the bottom.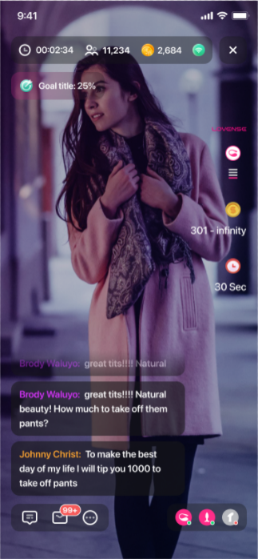 There are 3 buttons on the bottom left, Public Chat Room, Private Chat and More. If you need to chat publicly or privately with your viewers, just click on the buttons to bring up the panel.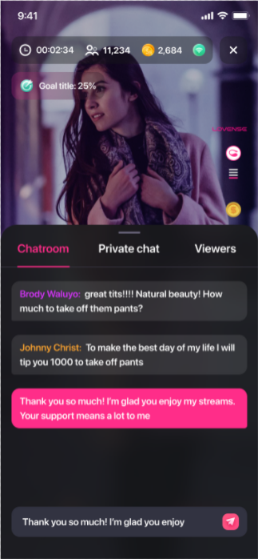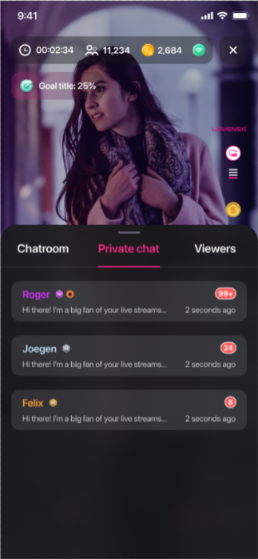 Select the More button to display the More Functions panel. Here you can view rules, mute the microphone, set up mirrored videos and switch cameras.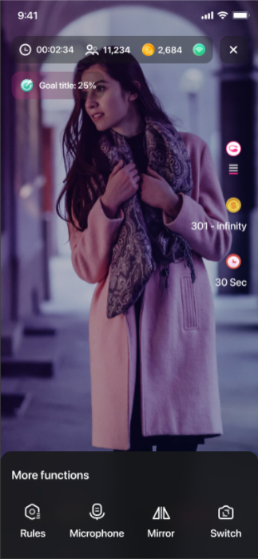 If you need to manage your toys, tap the bottom right corner and the toys management panel will appear.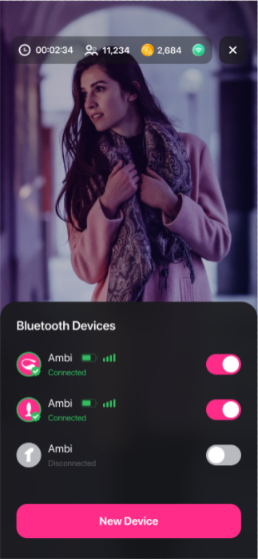 You can switch the video to landscape mode before starting a show.