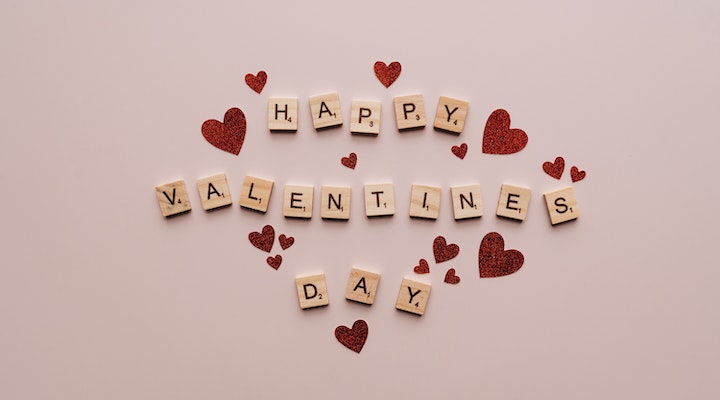 How to Make it Rain this Valentine's Day
Whether you are a solo performer or in a couple, Valentine's Day offers limitless possibilities for shows that spread the love.
Valentine's Day is right around the corner, and with it comes the opportunity to cash in. With the number of remaining single or living alone rising, the power of camming can be harnessed to bring the lonely hearts of the world together. For example, in 1970 approximately 38 million Americans were unmarried. By 2019, that number grew to about 118 million Americans. That figure is just for one single country and shows that there is a massive single market out there.
Struggling to think of Valentine's Day content ideas? Don't worry, we've done the hard stuff for you with some fun and sexy ideas below.
Date Night – The Virtual Experience
Valentine's Day can be a difficult holiday for some people – recently broken up with, divorced, lonely, etc. Providing a girlfriend or boyfriend experience can create intimacy with viewers and help fill the love gap. This works best on private shows, and if you are comfortable with a cam-to-cam experience you can charge for every service you provide. Think about setting up a romantic dinner for the two of you, or having a soak in a bubble bath with rose petals and candles all around for your date to enjoy.
Valentine's Day Room Colors
A simple way to incorporate the Valentine's Day theme into your show is sprucing up your camming room with red, pink, and white colors. Think about your lighting setup, cut out little hearts to put on your wall, put up some balloons, and wear some romantic lingerie.
Host an Anti-Valentine's Day Party
Not a fan of February 14th? Host an Anti-Valentine's Day party with fun cocktails, silly stories, or whatever you think is appropriate for your fun event. You can have fun with it and it will definitely set your room apart on the holiday.
Play a Valentine's Day Themed Game
Have a regular that you think you know quite well? Play the Newlyweds Game with them and see how many questions you can get the same answer to. On the Lovense Cam Extension, you can set up a Truth or Dare interactive game that allows viewers to tip for the chance to play. The dares are pre-set by you and viewers have one minute to ask a question if it lands on truth.
Incorporate a Fellow Model
Have a fellow cam model that you want to stream with? Valentine's Day is the perfect day for collaboration! You can play games together, tell worst dates stories, and give your viewers twice as good of a show.
Tell Viewers About Lovense Wishlist
Valentine's Day is the perfect holiday to ask to be spoiled. Want a new toy but can't afford to buy it at the moment? Ask your fans to spread the love to you and get it for you. It's super easy. Just make an account on the Lovense website and under your profile, create a wish list. A link will be generated that can be shared with your fans, with zero personal information about you being shown.
Have an idea that we missed? Head to our Community Forum and share with Cam101 members! Don't forget that from January 28th – February 16th Lovense toys are 55% off for cam models exclusively. Head to the forum to learn more.